SHOWER TRAYS TO SUIT YOUR BATHROOM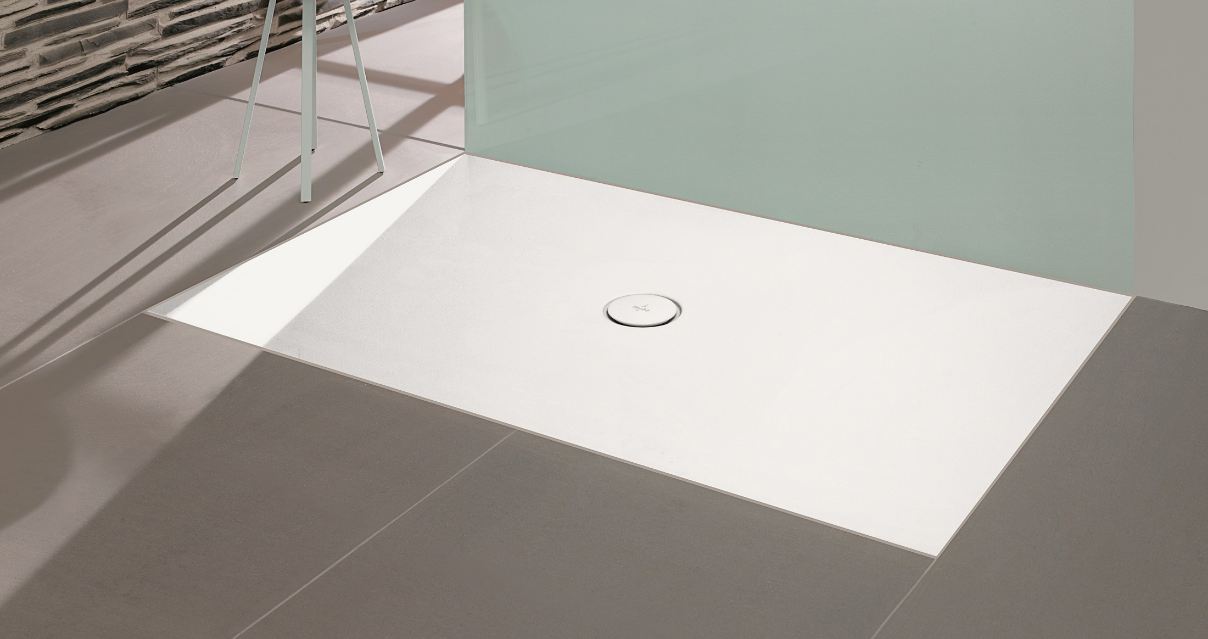 CHOOSE THE BEST SHOWER TRAYS TO SUIT YOUR BATHROOM
Shower trays must be picked to blend harmoniously into the bathroom design because they have evolved into accurate design accessories. Dimensions, textures, colours, and patterns should all be properly examined because the varieties that are currently on the market will blend in beautifully with any modern bathroom. First, however, let's focus on how to pick the best shower trays ireland what tray you select based on size, kind of material, and colour.
This blog should provide you with some helpful information if you are currently designing your shower area and the numerous options available to you are overwhelming you.
Let's begin with the basics: what factors should you consider to determine which shower trays ireland is best for your bathroom?
Shower Trays Sizes Ireland
It is obvious that you must consider not only your preferences and desires as well as the design of your bathroom to determine whether a conventional shower trays Ireland will fit in the available area or if a custom shower trays sizes Ireland is necessary.
You could use a shower trays sizes Ireland that is made specifically for your needs. You can also use one that can be modified during installation if your bathroom is more complicated than ordinary, such as if it has a column, decorative walls, or irregular enclaves that prevent you from using a conventional shower tray. In other words, you aren't required to sacrifice design and style even in challenging-to-plan spaces.
Shower enclosures that take up less room are ideal for homes with limited space. Read more
Material: Modern shower trays sizes Ireland can be manufactured in infinite ways because of modern production processes. There are trays made of plastic or composite materials, acrylics and ceramics (currently the two best materials), stone or stone-effect shower tray size, and ultra-smooth to textured finishes. This implies that the sort of shower trays Ireland you select can also improve the design of your restroom.
There is not a single optimal choice of material for a shower tray; instead, it relies on the user's tastes and practical requirements.
A few materials with a matte finish look lovely in bathrooms featuring a more urban or raw theme. In contrast, others are seamless and minimalist for restrooms with a more contemporary theme. To determine which is better, consider your objectives (Good looks? Colour? Consider the possibility of a custom design before selecting.
Colour: Due to the variety of hues offered for every style, shower trays may be harmonised with the bathroom design, just like coloured bathroom faucets are regaining popularity and can be matched with the furnishing or tiling. One element contributes to creating unified, personalised interiors that exude flair and character in colour. Consider matching the finish of your cupboards or the top and built-in wash basin to the shower tray, for instance.
TYPES OF SHOWER TRAYS TO CHOOSE FROM
Pentagonal shower tray: These angle units with five sides are ideal for saving space because one side can be used as a door panel in the middle. Click here to shop now
Half-circle shower tray: The circular shower type that requires to rest against a wall is perfect for this D-shaped shower tray. Click here to shop now
Rectangular shower tray: These have a basic rectangle or square shape that is wide and simple to set up. Click here to shop now
Round shower tray: A round tray is the only option for a free-standing round shower.
Quarter-circle shower tray: A quadrant tray has a beautiful curved edge and is comparable to a pentagonal tray in design. Click here to shop now
It's critical to consider the material's convenience of cleansing and upkeep while selecting a shower tray. The quicker it is to clean, and the greater the area will retain its appealing aspect, the easier the surface.